DESMI Expands Business in India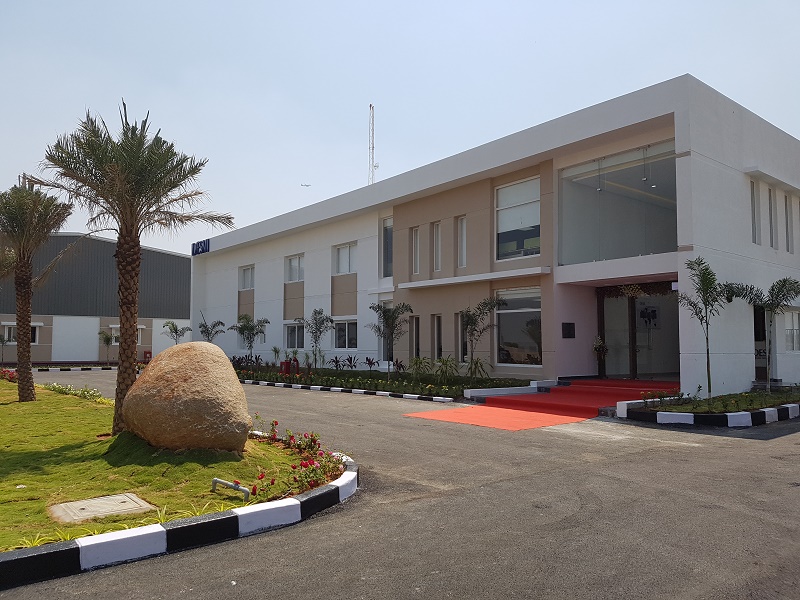 Press Release from DESMI
In order to strengthen our presence in India DESMI has established a new 3,000 sqm production facility in Hyderabad. First focus for the production plant will be to produce oil spill response equipment. Second and last focus will be to assemble pumps and pumping solutions locally in India.
DESMI has had a liaison office situated locally in India since 2013 and today the organization consists of 12 people servicing our local customers from our office in Hyderabad.
Group CEO Henrik Sørensen says: "India as a very interesting and promising market. We expect the stable political environment with focus on growing the economy, improving infrastructure, and Make in India, to mention some, to give us even more business opportunities in future."
As of today the team will move into the new premises which include a 1,000 sqm administration building and a 3,000 sqm production facility. From here the first production of a booms for oil spill response will be made and the expectation is to produce in excess of 20,000 meter of booms per year consisting of both rubber boom as well as PU booms including other equipment for oil spill response.
During Q2 2017 an assembly center will be prepared for the assembly of pumps and pumping solutions for the local market in India and "We look forward to supporting our customers with high quality, locally manufactured products as well as superior service and after sales," says Henrik Sørensen.
Henrik Sørensen continues: "We consider DESMI to be a globally well-known and strong brand bringing "Proven Technology" to the market and we are interacting with our customers to understand their business and support them with the best suitable solutions for their operations at the lowest life cycle cost possible.The decision to establish production in India is based on the experience we have gained in India since we set up a liaison office in 2013 to support our sales activities. Today, we have a strong team of highly skilled employees who support our local customers and expand our customer base day by day. We look very much forward to increasing our presence in India and we aim to serve our customers with high quality, sustainable and cost-efficient products, solutions and service."
Further information:
Henrik Sørensen, Group CEO at DESMI A/S, phone +45 9632 8111 or email hs@desmi.com, or visit DESMI's homepage www.desmi.com