Blue World Technologies
Blue World Technologies is an ambitious and visionary developer and manufacturer of methanol fuel cell components and systems for the heavy-duty transportation sectors and stationary applications around the world. The fuel cells act as a green alternative to combustion engines and diesel generators.
Blue World is on a mission to accelerate the green transition of the world by enabling the use of green fuel through high efficiency. Through research and development, we aim to industrialise our fuel cell technology, providing energy-efficient and competitive methanol fuel cells to a wide variety of industries.
As a part of the Power-to-X eco-system, the methanol fuel cell technology contributes to solving parts of the green transition that cannot be solved by direct electrification and battery technology alone.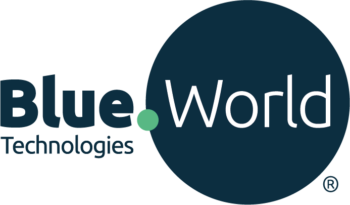 Blue World Technologies
Langerak 15A, 9220 Aalborg Øst
Marine Sales Director Torben Mørch Sørensen
Tel: +45 31 40 88 89
Mail: info@blue.world
Web: www.blue.world