MAN PrimeServ On-site Recovery
Worldwide Field Machining for marine, offshore and industry
Regardless of manufacturer brand, location, or your needs; Metalock field service experts support you in keeping your equipment operational.
Whether it be planned overhauls, repairs, or retrofits, Metalock Denmark's highly qualified specialists help you to get your equipment back in service as quickly as possible.
Established in 1952, Metalock Denmark was acquired by MAN Diesel & Turbo in 2008 and now offer innovative MAN Diesel & Turbo engineered On-Site machining repairs.
Their headquarter is located near Copenhagen and they have international presence with a workshop at MAN PrimeServ Dubai, and World-wide representation through MAN PrimeServ Service offices located worldwide.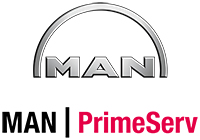 MAN PrimeServ On-site Recovery
Industrivangen 16, 2635 Ishøj
Senior Vice President Thomas S. Knudsen
Tlf.: +45 43 73 66 20
E-mail: onsiterecovery@mandieselturbo.com
Web: http://primeserv.man-es.com