ALLSET Industries
ALLSET Industries is a dynamic and diverse company, with a goal of providing more sustainable and green solutions to the maritime industry.
We are available 24/7, and our core values consist of honesty, integrity, transparency and building strong, lasting relations. Our team consist of technicians, engineers, and consultants, so we can provide you with the best solution, from the beginning of a project, till the end. We can plan, coordinate, install, maintain, service and everything in between.
We have industry-leading partnerships, that allow us to provide the best technologies and the newest products. We can help you with more sustainable solutions, by advising on optimization of fuel-efficiency, energy consumption and decreasing of CO2 emissions, based on selection of equipment, settings of components and ongoing vessel operations.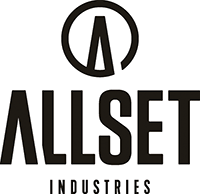 ALLSET Industries A/S
Vagervej 5, 6700 Esbjerg
Managing Director Jesper Jacobsen
Tel: +45 81 81 11 12
E-mail: Sales@Allset.dk
Web: www.allset-industries.com