DBI – The Danish Institute of Fire and Security Technology
At DBI we specialize in fire safety and security and we work determined to introduce new methods for fire safety in the maritime field.
We offer tools and services for a more flexible and dynamic fire safety consultancy for the maritime industry. We aim to help our customers with fire safety across the board – in the early product development, the design phase, and in the subsequent operation.
We work with holistic strategies based on highly specialized professional knowledge. One of our core values it to constantly gain new knowledge to offer the best safety solutions.
DBI also offers a wide range of educational courses within fire safety and security.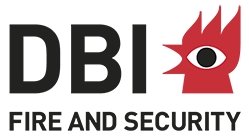 DBI – The Danish Institute of Fire and Security Technology
Jernholmen 12, 2650 Hvidovre – Denmark
Research and Innovation Consultant Carsten Møller
Tel.: +45 36 34 90 00
E-mail: dbi@brandogsikring.dk
Web: brandogsikring.dk/en/