Emerson Automation Solutions Damcos
Emerson Process Management Marine Tank Management — Damcos is a global industry specific knowledge company. Our technologies are at work throughout the world in all types of ships, from small tankers over, dry cargo ships, cruise ships, LNG carri­ers and FPSOs to offshore units.
Our qualifications cover several areas such as systems integra­tion, radar tank gauging, hydraulic and electro-hydraulic valve remote control and measurement by means of electro-pneumatic as well as pressure technology. Our range covers brands as Rose­mount Marine, Damcos – Valve Remote Control and LevelDatic – Ballast Measurement Ballast & Service Tank Gauging.
Throughout the years, our close cooperation with customers has formed the philosophy that guides us in our daily work: we listen, we learn and we act. This creates new solutions to our customer's problems. Solutions that help improve efficiency, throughput and safety of ship operations. We offer solutions built on pioneering technology and decades of industry specific expertise as well as in-depth knowledge about the needs of reliable and safe onboard operations. We provide high quality products, application advice and support in all phases – from design through to a profitable ship operation. We have fashioned this into our vision: Best before, during and after.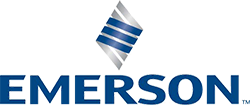 Emerson Automation Solutions Damcos A/S
Aaderupvej 41, 4700 Næstved
CEO Jakob Nørr
Phone: +45 55 78 72 00
E-mail: damcos.dk@emerson.com
Web: www.emersonprocess.com