Odense Maritime Technology
OMT is one of the strongest specialist consultancies in Denmark, with knowledge within all disciplines involved in the design and construction of the most efficient ships for both the navy and for civilian purposes.
In the coming years, in close cooperation with other leading international technology companies, OMT will play a central role in the solution of at least two important societal tasks: Development and construction of new naval vessels that will contribute to Denmark's security and climate-friendly ferries that will support regional mobility.
OMT is committed to maintain and constantly improve a high-level of quality through the efficient use of OMT's quality management system complying with the requirements of ISO 9001:2015.
By the use of our management system OMT aims to strengthen customer satisfaction through creating "lasting footprints", and in that way fulfill our mission in every assignment, creating something new and noteworthy with such effect that our customer will return again and again.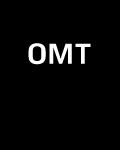 Odense Maritime Technology – OMT
Sverigesgade 4, 5000 Odense C
Managing director Kåre Groes Christiansen
Tlf.: +45 45 80 20 37
E-mail: omt@odensemaritime.com
Web: www.odensemaritime.com