Odense Maritime Technology
OMT is a consultancy established as a spinoff from Odense Steel Shipyard (OSS). OMT's competences are based on the more than 400 OSS ships and 90 years of collaborative ship design with A.P Moeller – Maersk and other leading shipping companies.
OMT is now part of the Valcon group – a management consultancy specialized in innovation, procurement and manufacturing OMT targets the need for clean and cost effective ships.
The OMT vision is to become a global leader in license based development of ships and retrofit solutions.
The OMT business model is based on close collaboration with leading shipyard groups in Asia.
Our unique strengths are the technology expertise from OSS and our experienced team of qualified naval architects, maritime engineers, production engineers and procurement specialists.
Our team of experienced project managers enables OMT to deliver complex projects within ship design, retrofit and shipyard optimization.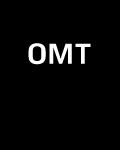 Odense Maritime Technology – OMT
Sverigesgade 4, 5000 Odense C
Managing director Kåre Groes Christiansen
Tlf.: +45 45 80 20 37
E-mail: omt@odensemaritime.com
Web: www.odensemaritime.com