OSK DESIGN
At OSK Design, we offer a unique combination of commercial and technical expertise. We take pride in knowing your business model so we can offer tailored maritime solutions to your specific needs.
We are a full-line supplier of maritime design and consultancy services to clients all over the world with more than fifty years' experience. We design for operators large and small, international, and domestic, as well as for yards all over the world.
With a strong position on the global maritime market, it is our responsibility to attract and develop the brightest minds in the field securing the best maritime consultancy to our clients worldwide.
Our purpose is to design and enable sustainable seaborne solutions together with our customers. We want to be recognised for bold and responsible ship design with maximum influence on our industry and minimum impact on the environment.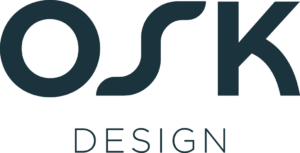 OSK DESIGN
Balticagade 12C, 1. floor, 8000 Aarhus C
CEO Jacob Thygesen
Tlf.: +45 86 17 80 99
E-mail: mail@oskdesign.com
Web: www.oskdesign.com