Petersen & Sørensen Motorværksted
The dynamic P&S Group started out in 1942, and since then it has undergone an extraordinary transformation into a company with 90 specialized employees.
The P&S Group is a strong and reliable partner consisting of three maritime businesses: Petersen & Sø­rensen Motorværksted (commercial repair yard), Marstal Shipyard (commercial repair yard) and Thurøbund Yachtværft (yacht repair yard).
In our two commercial repair yards, we have dry docking capaci­ties of L:140m x B:19m x D:6,5m (Svendborg) and L:108m x B:15,5m x D:4,2m (Marstal). We provide services to all kinds of sea-going vessels, from our own specialized machine, outfitting-and steel department in positions close to the Baltic Sea.
With a strong foundation and a key competence in engine repairs and overhauls, we are today specialists in handling all sorts of repairs and overhauls. In addition, we have a range of dealerships within engines and generators and other maritime equipment, and we source all makes of spares for service jobs.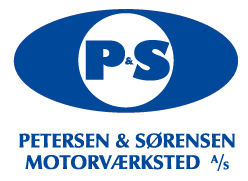 Petersen & Sørensen Motorværksted A/S
Frederiksø 14 – 5700 Svendborg
CEO Steffan Mastek
Phone: +45 62 21 21 09
E-mail: p-s@p-s.dk
Web: www.p-s.dk