Wärtsilä Danmark
Wärtsilä in Denmark – Total service provider
Wärtsilä is the global leading provider of complete lifecycle power solutions for the marine and energy markets. The ship power solutions include ship design, engines, generating sets, reduction gears, propulsion equipment, automation and power distribution systems, as well as sealing solutions for the marine industry.
Our customers are global or local leading companies within the merchant, offshore, cruise and ferry, navy and special vessel segments. We command a strong position in all main marine seg­ments as a supplier of highly rated ship machinery and systems.
The service force of Wärtsilä in Denmark provides specialists and equipment where and when you need it – on board a ship around the world.
The service offered can be anything from basic overhauls to com­prehensive, customized service packages for total ship service. Our Total Service Provider concept ensures a "one stop" service on basis of our experience and knowledge.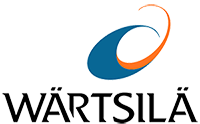 Wärtsilä Danmark A/S
H.C. Andersens Boulevard 11, 3., 1553 København V
CEO Jesper Elsborg Bonde
Phone: +45 99 56 99 56
Mail: dkinfo@wartsila.com
Web: www.wartsila.com/en_DK/Home