Staff rotation in Danish Maritime. Change in the position of director of international affairs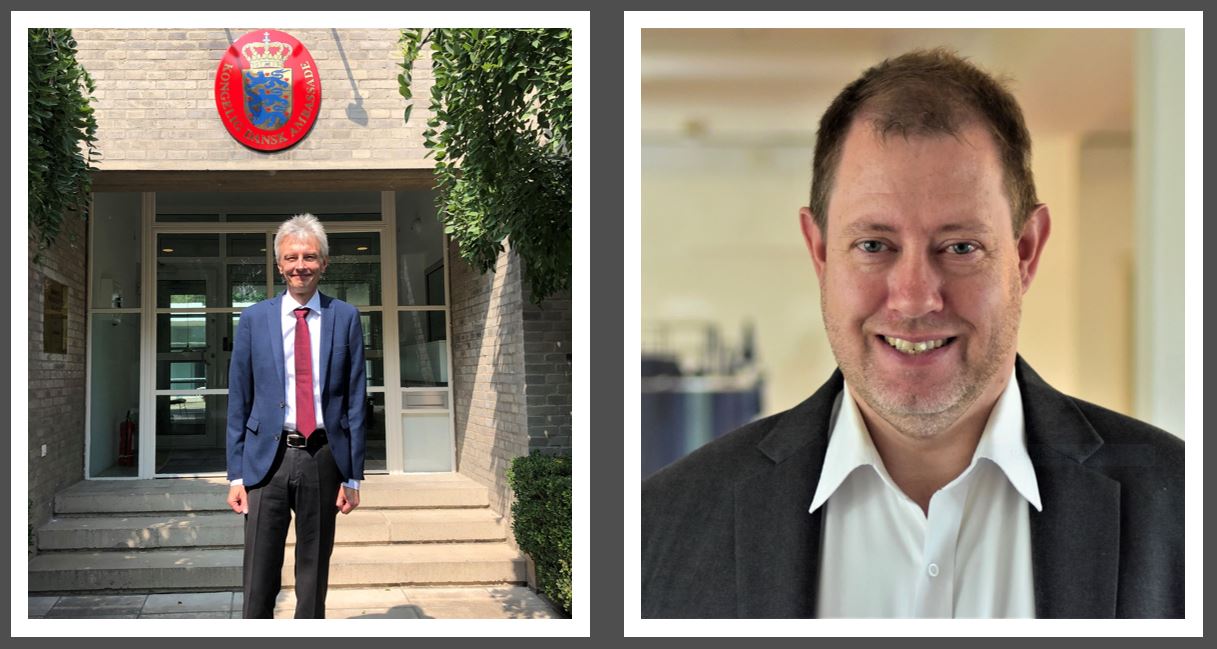 On 31 July 2021, the longstanding director of international affairs, Mr Klaus Rostell, who has served in Danish Maritime for approx. 9 years, left for a new position in the Danish Foreign Service.
Mr Rostell took up the position as Maritime Counsellor at Denmark´s embassy in China. Henceforward he will i.a. focus on Sino-Danish sector cooperation in the maritime domain, based in Beijing.
Danish Maritime is most grateful for the long and committed service of Mr Rostell, who contributed to enhancing the international profile of the industry association and carried out countless events with international cooperation partners to the benefit of our members.
Starting 1 August 2021, Danish Maritime has employed Mr Bjarke W. Bøtcher as new director of international affairs. Mr Bøtcher will continue Danish Maritime´s work to advance framework conditions of the Danish maritime industry at national, European and global level, while also striving to promote Danish maritime exports and facilitate international cooperation. Moreover, Mr Bøtcher will take part in the work of the European shipyards' & maritime equipment association – SEA Europe.
Mr Bøtcher has twenty years of experience from international cooperation and diplomacy – half of it related to maritime affairs – at international and national level. He has previously worked for e.g. the Danish Maritime Authority, the Ministry of Foreign Affairs and the Council of Baltic Sea States. Please feel free to reach out to Mr Bøtcher for collaboration or advice about international affairs.
Læs mere om