MAREN
Developing the Tools Needed for the Maritime Energy Transition
The Maritime Energy Transition project (MAREN) aims at speeding up the transition from conventional to green energy sources in maritime sector. The implementation of fuels based on renewable energy is an important step to decarbonize Nordic ports, transport of people and goods– on and between land and sea. The project partners are cluster organisations, from the energy sector and from the maritime sector representing four Nordic countries and more than 500 members. On this basis the ambition is to establish a Nordic network cooperation bringing companies together in cross border, cross sector cooperation to tackle the substantial barriers in the maritime energy transition.
The MAREN project is co-funded by Nordic Innovation through the Nordic Innovation Mobility Mission: Sea Meets Land.
Three tools for a maritime energy transition
The project will develop three concrete deliverables for the maritime industry that can be used to accelerate the green maritime transition.
Firstly, the project partners will create a Nordic maritime energy program, with the purpose of foster and spread knowledge on new insights and innovations in the field of sustainable maritime energy.
Secondly, they will develop a Nordic strategy on maritime energy transition together with leading
Stakeholders- The strategy will outline how joint Nordic knowledge strongholds will be created and in turn converted to concrete innovation projects and collaboration in the region in the coming years.
Thirdly, the project partners will create a Nordic digital platform for cross-industrial open innovation and collaboration.
The platform will offer an infrastructure for creating new partnerships and work as a "project generator" throughout the Nordic region. The purpose of these actions is to coordinate Nordic innovation initiatives in the field of maritime energy, to showcase the Nordic position at a European level in relevant networks and to create a structure for project generation and collaboration that will go beyond the project period. In addition, an EU application will be formulated based on the findings of the strategy.
Long term impacts
More coordinated development among the Nordic countries towards a sustainable maritime industry and more effectively utilized value-chains regarding alternatives fuels.
Mutual energy and sustainability targets in the Nordic region as basis for a frontrunner position on the global market.
Faster transition to renewable energy in maritime sector due to better knowledge dissimilation and more coordinated development between industry representatives and policymakers on a Nordic level.
Reduced climate emission and more sustainable mobility due to a swift transition to decarbonized maritime energy.
Demonstrated solutions for inter Nordic zero emission maritime mobility.
Joint Nordic promotion of sustainable maritime solutions internationally.
| | |
| --- | --- |
| VASEK (FI) | |
Vaasa Region Development Company VASEK
VASEK is a regional business and development company owned by the municipalities in the Vaasa region.
We serve the companies in the region by offering them free business services when starting and running a business.
Regional development and marketing are also our objectives.
Danish Maritime (DK)
Danskemaritime.dk/en
As an industry association, Danish Maritime is the meeting place for Danish manufacturers of maritime equipment and ships. The overall tasks of the association is to contribute to the continuous success and global competitiveness of the Danish maritime industry by promoting favourable framework conditions for the Danish maritime industry.
Danish Maritime initiates cooperation between its member businesses in a variety of areas. It is a centre of knowledge, furnishing its members, public authorities and the media with the latest relevant information on the maritime sector. The association brings together member businesses in a meaningful network, and the association enables and ensures cooperation with other parts of the Danish as well as international maritime clusters.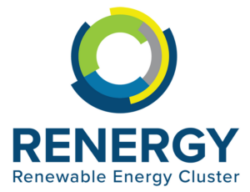 Renergy (NO)
renergycluster.no
The Renewable Energy Cluster (RENERGY) is a facilitator of high-value cooperation between parties. We accelerate the sustainable transition to a future built on renewable energy and clean technology by developing innovation projects and new energy business models, and bringing members closer to markets, customers and peers.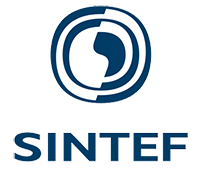 SINTEF Energy AS (NO)
SINTEF AS (NO)
SINTEF is one of Europe's largest independent research institutes. Every year we carry out several thousand projects for customers large and small. Innovation is delivered by developing knowledge and technologies that are brought into practical use. SINTEF provides international top-level expertise in the fields of technology, natural science, medicine and social science. Sustainable energy transition in the maritime is an important focus area. We have multiple research projects on technology development, strategies and business models to enable zero emission solutions for ports and shipping, both at a European, Nordic and national level.
SMTF RISE (SE)
Home – SMTF
Swedish research creating sustainable growth | RISE
SMTF is a network organization for the Swedish maritime technology industry with all its orientations such as the leisure boat sector, offshore and shipping. SMTF creates value for the industry through active work to support and make the industry visible. SMTF engages and guides the industry in innovation, development, competence and business projects.
RISE Research Institutes of Sweden is Sweden's research institute and innovation partner. In international cooperation with companies, academia and the public sector, we contribute to a competitive business life and a sustainable society.

Icelandic New Energy (IS)
Icelandic New Energy – The energy transition is happening
Icelandic New Energy (INE) has, since its foundation in 1999, worked toward the uptake of alternative fuels to transport in Iceland. The company's mission has been to increase the share of renewable and/or alternative domestically produced fuels in land transport and maritime activities. INE has been a leading partner in various RD&D projects and played an active role in creating national and municipal policy.
Relevant contacts:

Nordic Innovation
Nordic Innovation: Promoting cross-border trade and innovation
To see documents related to the MAREN Project click here.